Occult Criticism, Neologisms, Poetic Misreading, Entropic Art…
Date: Friday, May 31
Time: 7:00 PM
Admission: FREE
Hosted by Observatory's Wythe Marschall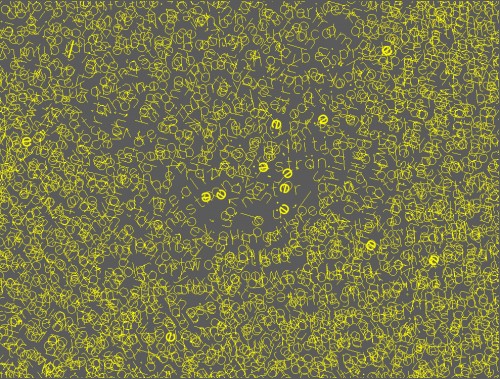 Readings and Performances by:
Jeff T. Johnson & Andrew Klobucar
Tim Terhaar
Claire Donato
Alan Sondheim & Ed Schneider
& more
Claire Donato is the author of the novel, Burial, from Tarpaulin Sky Press, and the poetry chapbook, Someone Else's Body, from Cannibal Books. Her fiction, poetry, and lyric essays have appeared or are forthcoming in the Boston Review, Encyclopedia, Evening Will Come, LIT, Octopus, and 1913: a journal of forms.
Jeff T. Johnson holds a digital residency at The Organism for Poetic Research. He lives in Brooklyn, is Editor in Chief at LIT, and edits Dewclaw. For information about recent projects, visit jefftjohnson.wordpress.com.
Andrew Klobucar, Professor of English at New Jersey Institute of Technology in Newark, is a literary theorist and teacher, specializing in internet research, electronic writing, semantic technologies and Web 3.0.
Alan Sondheim is a Brooklyn-based new media artist, musician, writer, and performer. He's concerned with issues of virtuality, and the stake that the real world has in the virtual. He has worked with his partner, Azure Carter, the performer/choreographer Foofwa d'Imobilite, and many others, including the sax players Ed Schneider and Chris Diasparra.
Sondheim examines the grounds of the virtual, the way that the virtual inhabits the real body. He performs in virtual, real, and cross-over worlds; his virtual work is known for its highly complex and mobile architectures. He has used altered motion-capture technology extensively for examining and creating new lexicons of behavior, as well as studying issues of death, extinction, and suffering among humans and other organisms.
Tim Terhaar's poetry has appeared in The Capilano Review and PELT. Critical writing has been published by Tiny Mix Tapes and The Journal for Critical Animal Studies. His video Shed No Light played at Wild Project as part of a Conveyor Magazine film program.